Two Days of Inspiration. Together with Johanson Design we invited 5 architectural firms to spend two exciting days with us in Stockholm.
The offices received invitation tins from us with a wide variety of little things reminiscent of Sweden. To make it fun, we imitated a famous poster of the Swedish music group ABBA and added it to the invitation tin.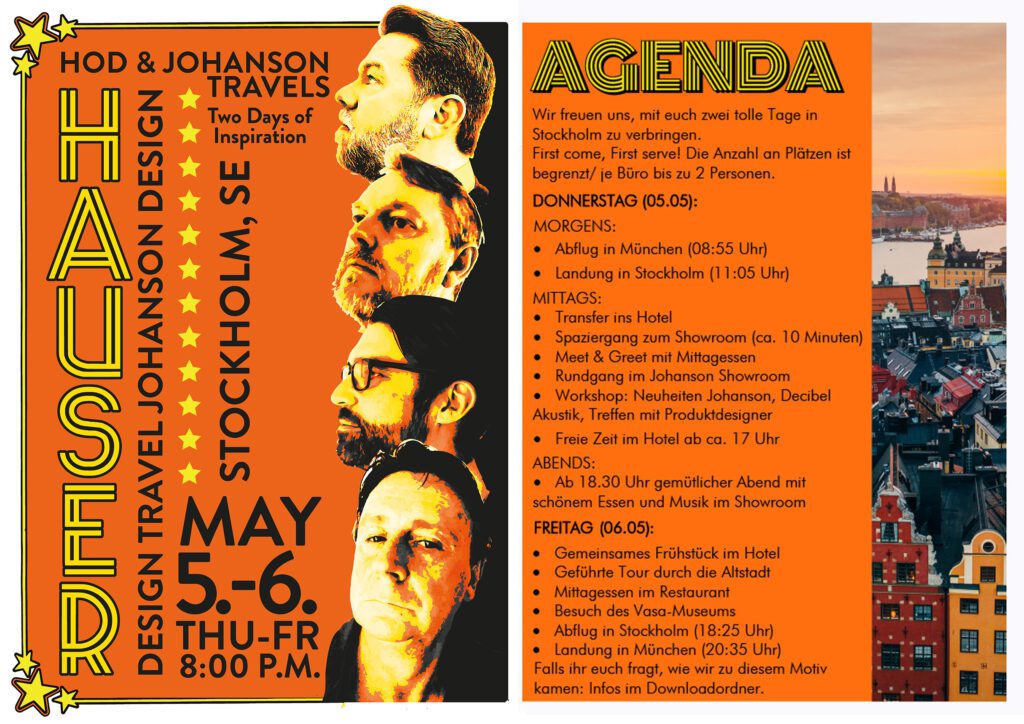 In Stockholm, we received a super product training from Johanson and an exciting lecture on the subject of acoustics by the company Ecophone. In the evening we had dinner in a traditional Swedish restaurant and finished the evening in the Johanson showroom. The next day was spent with sightseeing. We found the old town and the VASA museum particularly exciting.